GYAG REFLEX!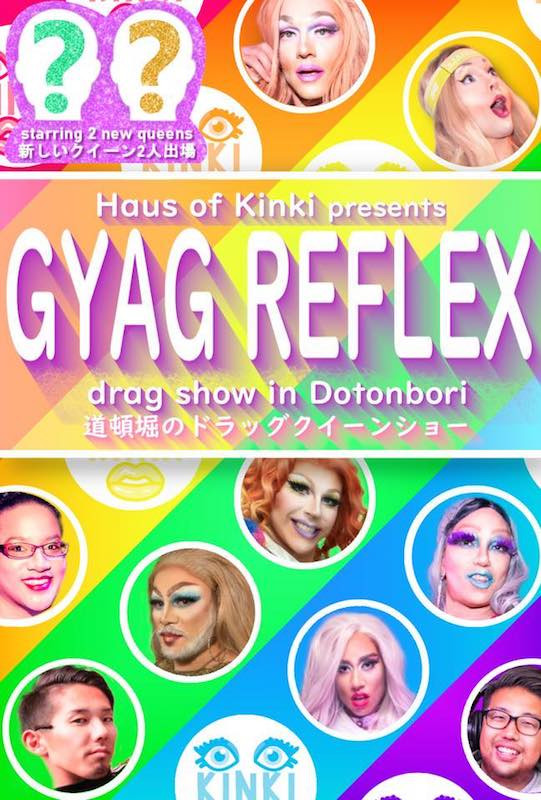 GYAG REFLEX, a drag performance and club-like event just off the Dotonbori Bridge.

The event, created and performed by Haus of Kinki, sees a collective of drag artists, comedians, singers, vogue dancers and DJs from the Kansai area and beyond come together to drag, dance, and drink with you! Hosted in both English and Japanese the event gains attention from tourists as well as local people.

If you enjoy drag, dance, comedy or if you're just looking to party with some locals, this is definitely the place for you!